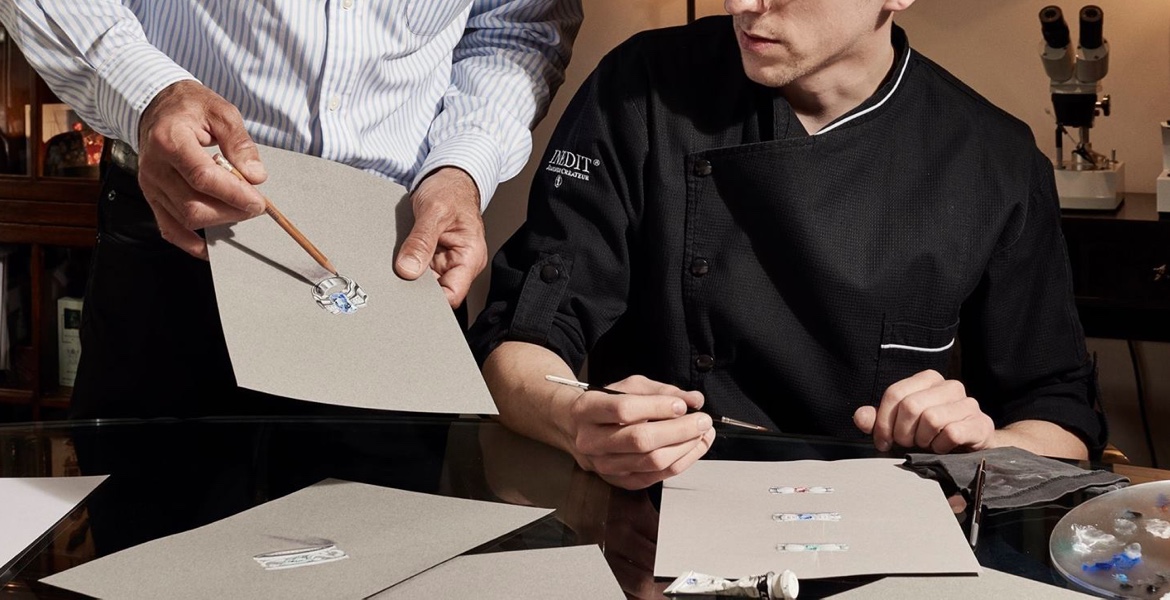 SINCE 1984
Our Values
For us, designing and crafting are ways to express ourselves, to display our sensitivity. It's a natural need to communicate.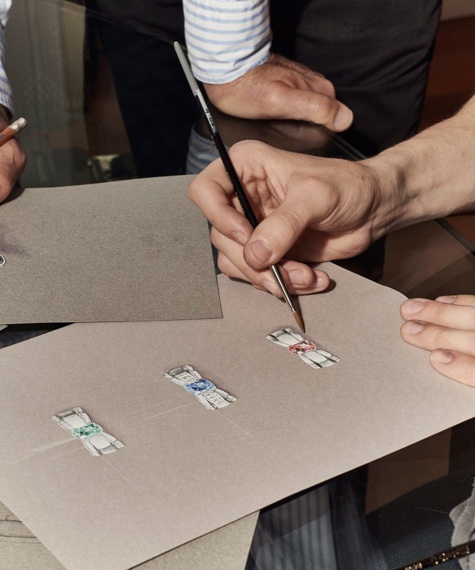 Since 1984, we have designed and handrafted our jewels in our workshop in Rouen, in Normandy.
Each piece is unique because it's manufactured by exceptional artists : Jeweler, Polisher and Stone Setter. They all reflect the French artisanal jewelery know-how.
Our role is to succeed in sketching your sensitivity.
To set a gem on one of our jewels, however small it may be, must be done in compliance with the strictest norms of quality : cut, colour and purity.
Our diamonds come straight from Antwerp or Tel-Aviv. Our sapphires are natural certified ones and mainly come from Sri Lanka, our rubies come from Burma and our emeralds from Columbia and Zambia...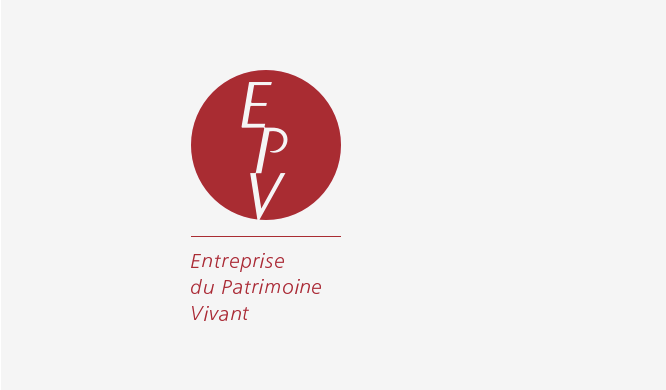 Entreprise du
Patrimoine Vivant
The Entreprise du Patrimoine Vivant label (Living Heritage Company, or EPV), is a mark of recognition from the French State, put in place to reward French firms for the excellence of their traditional and industrial skills.
Based on a very rigorous selection process, the EPV label is a unique distinction that rewards economic, creative and cultural talents.
Those labels are a guarantee that every single jewel has been crafted, set and polished in France, in our workshop.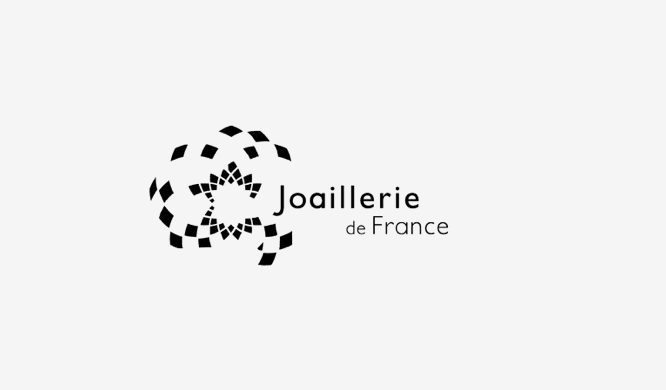 Joaillerie de France
In our desire to defend cultural richness of our activity, our company Inedit has obtained a label that confirms the origin of manufacture : the Joaillerie de France Label (French Jeweler Label), which is a mark of recognition from the French Union of Jewelery, Goldsmith, Stones and Pearls (UFBJOP).
This label is a guarantee that your jewel has been designed and made in France according to the standards of perfection and distinction of French Jewelery.
INEDIT, it's above all the story of a passion.