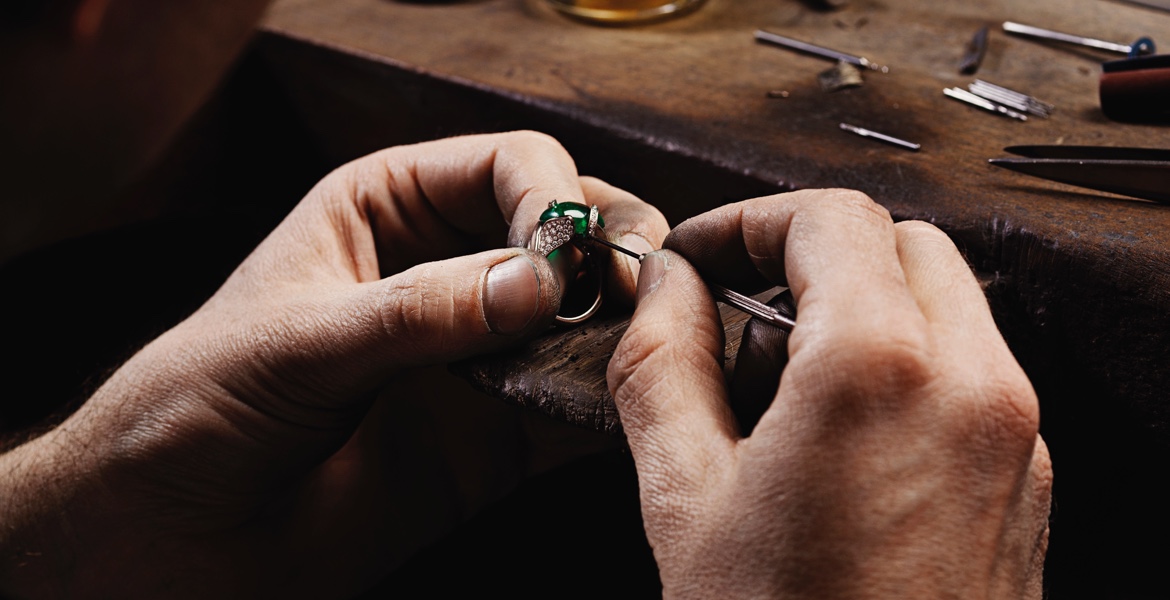 The reflection of French hand-made jewelery savoir-faire.
Workshop
It gathers all of the skills and trades, each with its own specificities, that enables us to ensure the complete manufacture of our collections and orders.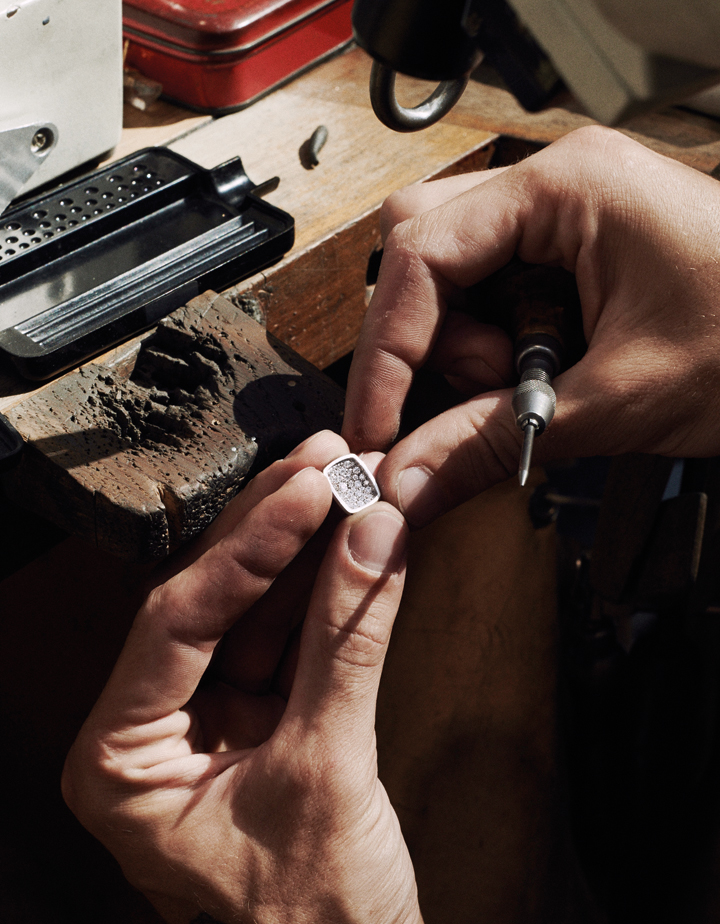 Jewelery
Metalwork of gold and platinum is executed by our highly qualified jewellers. Most of our collections are crafted according to the «forgé» technique.
Setting
Our stone setter plays one of the most important roles in our workshop. Setting gem is a profession in itself, that is rarely integrated within a jewelery workshop...
Polishing
Polishing and precious metal treatment (shining or polishing), usually are the final steps in the crafting pro- cess of a jewel.
But a few items sometimes require the intervention of a polisher.
And we are lucky enough to have one in our workshop, which enables us to offer you an optimal finition quality.
To set a gem on one of our jewels, however small it may be, must be done in compliance with the strictest norms of quality.
Our diamonds come straight from Antwerp or Tel-Aviv. Our sapphires are natural certified ones and mainly come from Sri Lanka, our rubies come from Burma and our emeralds from Columbia and Zambia...
Just as a sculpture, every single jewel is unique.