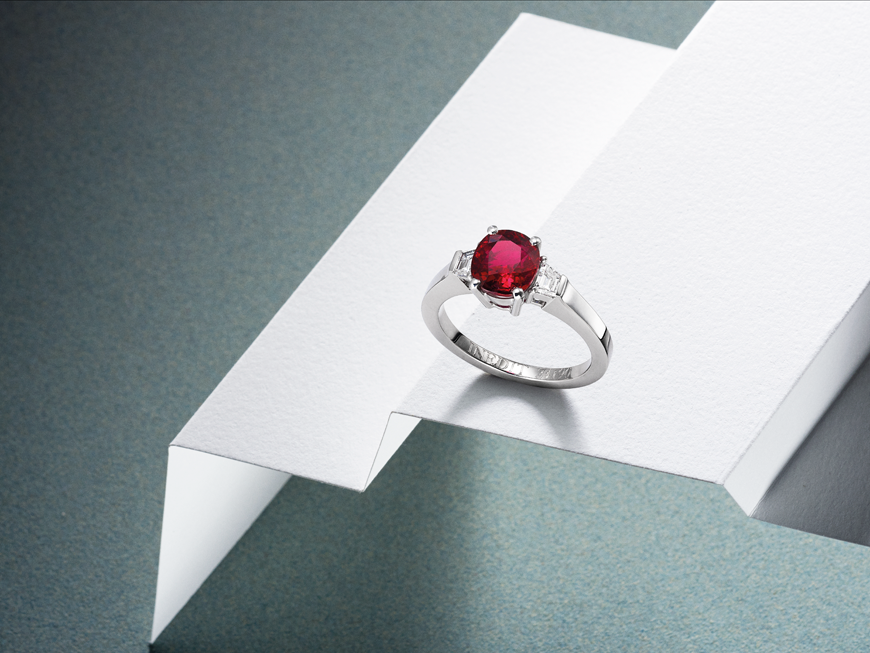 GEMMOLOGY
Ruby fire...
In the 19th Century, the appellation "ruby" is adopted by the corundum family.
Then, in the 1990's, it has been decided by the International Colored Gemstones Association that all shades of red gemstones must be called rubies because it is too difficult to distinguish the different shades of red and pink.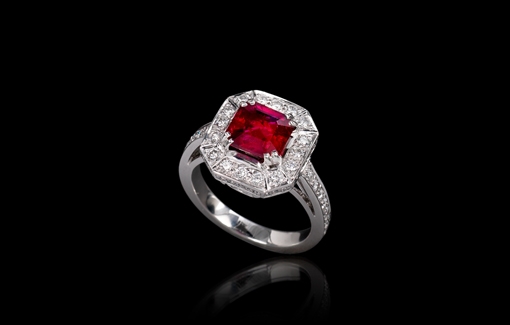 Inédit's design, "Médicis" ring, natural and unheated ruby, emerald cut

For millenia, rubies have been considered as the most precious stone before diamond took its place. It always has been the symbol of love and passion.
After diamond, ruby is the hardest stone on the Mohs scale.
In the minerals universe, the red colour is the most difficult to find. It is composed of aluminium oxyde, chromium, which give it its red colour, with purple shades.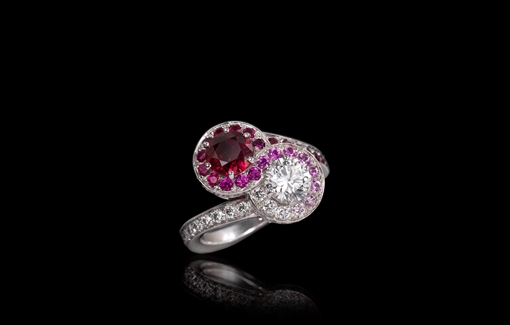 Inédit's design, "Médicis Toi & Moi ", natural and unheated ruby and diamonds

The perfect ruby is so hard to find, so rare, that buyers need to be really patient and to explore many countries, according to the shades they are searching for, like Burma, Thailand, Sri Lanka, Mozambique or Tanzania...


The ruby can take several shades : red, pink, purple or orange...
The most beautiful and well known rubies are those of a glowing deep red.
The Burmese one is particularly sought after, especially for its "pigeon blood" colour.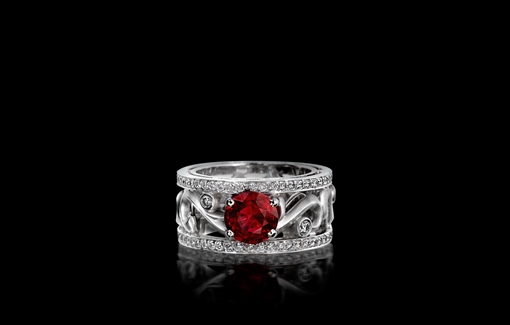 Inédit's design, "Arabesques" ring, natural and unheated ruby


Specialized exclusively in natural stones, unheated and untreated, all our creations set with precious stones are delivered with a gemological report of an internationally recognized laboratory and with a certificate of authenticity to clarify indisputably the origin and the nature of the stones presented.